7 Reasons You Should Get the Project Done Now
May 17, 2023 08:45 AM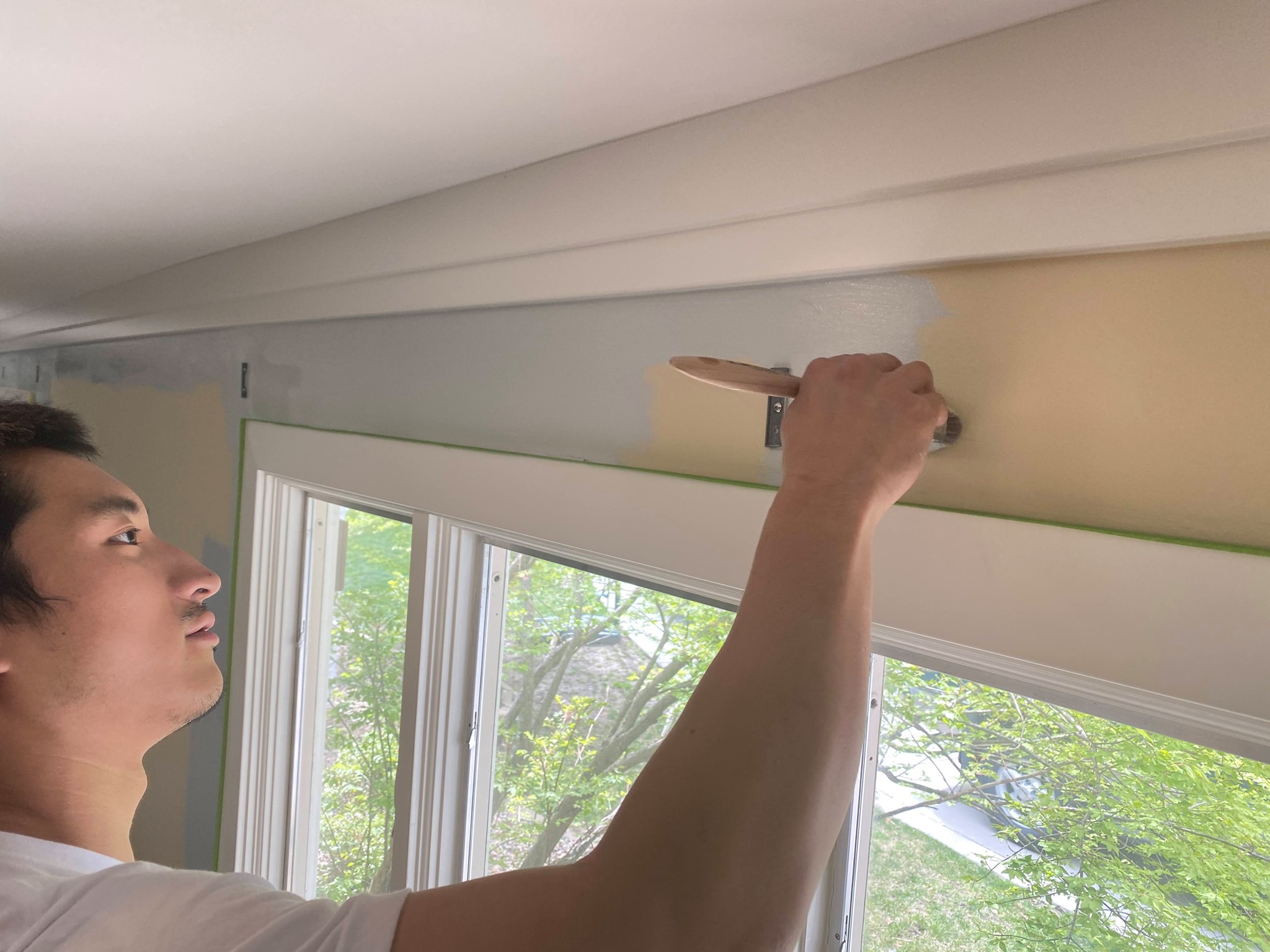 Have you been staring at a blank wall, golden oak cabinets, fading exterior paint, or a weathered deck for too long? It is time to finally get your project done and this article will tell you why.
At Brush & Roll Painting, we help make our customer's dream homes a reality. We have been a trusted painting company in the Omaha Nebraska area since 1996.
In this article, we will discuss a few reasons why now is the best time to finally get that project done. By reading this article, you will have the motivation and next steps toward marking this task off of your home improvement to-do list.
1. There is visible damage or flaws
If you see any nicks, scratches, peeling paint, blisters, color fading, nail pops, or bubbles, those are significant signs the work needs to be repaired or redone. If these conditions are left unfixed, they will quickly make the situation and damages worse.
Repairs can get costly when they are more severe. There is an increased risk of water damage and permanently destroying the surface, so it may need completely replaced.
A thorough prep work process and high-quality products are just what your project needs to stand the test of time.
2. Protection and Preservation
On the contrary, painting serves as a protective barrier against various elements such as sunlight, moisture, mold, mildew, and pests.
By starting the project promptly, you can safeguard your home's surfaces from potential damage and extend their lifespan. As simple as a few repairs and fresh coats of paint or a clear protectant covering on your kitchen cabinets, helps maintain healthy surfaces.
3. It is difficult to clean
Painted surfaces should be easy to clean and take care of. If you find yourself scrubbing at areas for a long time or are always seeing dirt and grime, it is time to repaint or refinish.
High-quality products ensure that cleaning is as easy as possible. Most higher-quality products are chemical resistant and have stain-release technology. Many paints fight stains with no-color rub-off after repeated scrubbing.
Fresh paint can contribute to improved indoor air quality by minimizing the presence of dust, allergens, and other pollutants. If you have concerns about air quality or want to revitalize the ambiance of your living spaces, beginning your interior painting project promptly can help create a healthier environment.
4. It is not valuable to you
Paint or a finish that is different from your style or is causing you more time to take care of does not add value to you. You will find more value in the paintwork that fits your style and is easy to maintain.
Painting your home's interior or exterior can instantly transform its appearance and give it a fresh, updated look. Whether you want to change the color scheme, cover up imperfections, or enhance curb appeal, starting the project early allows you to enjoy the improved aesthetics sooner.
Completing a painting project can be a fulfilling experience, and starting early enables you to enjoy the satisfaction of a finished project sooner. The sense of accomplishment and the positive impact on your home can bring joy and pride to homeowners.
5. It's decreasing the value of your home
If it's not valuable to you, why would it be valuable to your home? If it is not adding to your home, it is probably taking away from it.
Investing in a painting project is investing in your home. Having your project done correctly the first time, will prolong your investment and give you more bang for your buck.
Peeling or chipping paint or wood can decrease the value and purpose of your home. Durable paint will serve your home well for over 10-20 years.
Especially if you are preparing to sell in the next few months or planning for the next few years, repainting or refinishing will increase the value of your space so that you can get your money back.
A well-maintained and visually appealing home tends to have a higher market value. If you plan to sell your property in the future, completing your painting project sooner rather than later can boost its curb appeal and potentially increase its resale value.
6. Pricing will increase
Pricing of goods and services naturally increases over time. As materials increase, labor increases, and so on. This holds true with a painting project.
The best price you can get for your painting project is available now. Some companies only hold their estimates for a few weeks and some a few months before they would have to reevaluate the scope of the project and the final price.
7. Seasonal Considerations
Depending on the type of painting project, certain seasons or weather conditions may be more suitable.
For exterior painting and deck staining, it's often recommended to undertake the project during mild weather with moderate temperatures and low humidity.
After rough winters and severe storms, it is a good time to check your home for any damages. This could be a major telling point that your home needs to be repainted soon.
Also, before winter hits might be a good time to repaint your house as it will be able to withstand damages that could be on the way.
Cabinet refinishing and Interior painting projects are occasionally preferred to be done in the winter months as you are spending most of your time indoors and might be craving a refresh.
By starting any project early, you can take advantage of optimal weather conditions and complete the project efficiently.
Perhaps you don't know where to start...
First, take time to figure out your budget and decide generally what you are looking for. This may take doing research on average prices in your area. During this time, keep in mind that prices are a reflection of value.
Next, it is best to do some research on local companies in your area. Use thorough research to look through a company's online reviews, look into their website, check out their before and after results, and ask friends and family for their recommendations.
A thorough process including prep work and high-quality products is what you want to look for. These are key to a lasting finish and durable results.
When you find a few companies you think might be the best fit for your project, begin scheduling an estimate or a few. Comparing quotes can be a difficult decision, but choose the company you think is going to provide you with a stress-free experience and a beautiful result.
From there, the company you choose should guide you seamlessly through the process of your project. From the first communication message to the end of your warranty, find a company you can rely on.
Reminder
Remember, it's essential to assess your specific circumstances and requirements before starting any painting project. Consulting with professionals or doing thorough research can help you make informed decisions and ensure successful outcomes.
At Brush & Roll Painting in Omaha, NE, we provide a great experience to our customers each time with our thorough prep work process and the high-quality products that we use. We would love to finish your project for you to help make your dream home become a reality.
Next, learn about the most common misconceptions about hiring a painting contractor. It is best to get ahead of the myths before you find yourself believing them.